You must have been seeing a lot of news reports lately saying that the US Government might just Shutdown this month. So, why does a Government have to shutdown ?
Well, a Government shutdown occurs when a legislative body (including the legislative power of veto by the executive) cannot agree on a budget financing its government programs for a pending fiscal year.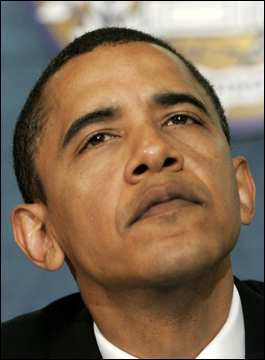 What happens if the government shuts down ? All non-essential offices and departments of the government no longer work. All the employees are on furlough. Departments such as the police, fire fighting, armed forces, utilities, air traffic management and corrections continue to work even during the shutdown.
What impact is a government shutdown is going to have? Mostly economically. Roughly 800,000 government employees will be left without a job till the issue is resolved. States with more government offices would get affected more.
This is not the first time the US Government has been shutdown. A shutdown happened during the Clinton's administration for approx. 32 days, from November 14 through November 19, 1995 and from December 16, 1995 to January 6, 1996 due to budget crisis.
Now a government shutdown might just happen in Obama's administration. As a deadlock continues between Obama and the congress on the budget issue. This could be a huge blow to the US economy on the whole.
President Obama emerged from an Oval Office meeting with Congressional leaders on Wednesday night with no breakthrough on the budget stalemate, but he said the 90-minute discussion had helped to "narrow the issues" that are outstanding. Federal agencies are already beginning preparations for potential closures.