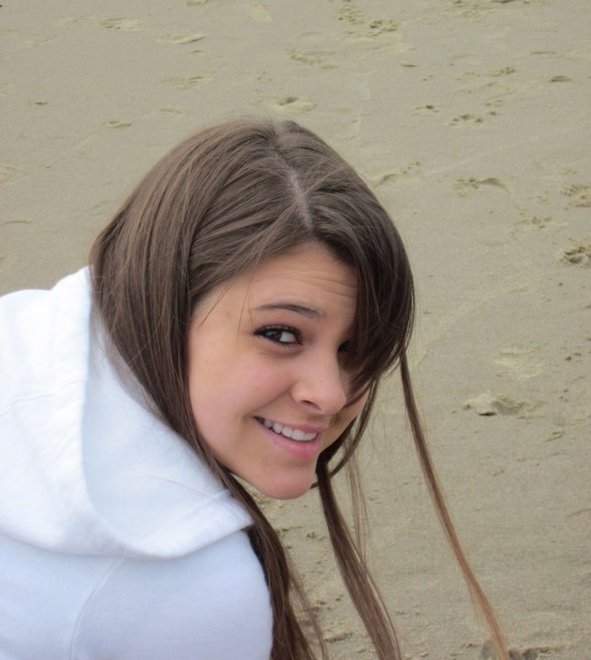 Police announced Friday night in a somber news conference that they had found the body of missing 21-year-old Whitney Heichel on Larch Mountain and had made an arrest in the case.
Police arrested 24-year-old Jonathan Daniel Holt, of Gresham, on a charge of aggravated murder after a series of interviews with Holt.
The case will be prosecuted in Clackamas County. The venue was changed to the county where the murder took place, police said.
Holt is expected to appear in court on Monday.
Police said they received information that led them to Holt, who they said was an acquaintance of Whitney and her husband, Clint. Police also said that he lived in the same apartment complex as the couple.
Whitney Heichel left for her job at a Starbucks Tuesday morning and disappeared. Her SUV was found at 11:17 a.m. that day in the parking lot of a Wood Village Walmart.
During interviews with Holt, police said there were inconsistencies in his story. They said during a Thursday interview they were able to obtain his fingerprints and DNA.
At the same time Holt voluntarily came in for an additional interview Friday evening, police said investigators discovered Heichel's body. Holt was also arrested at about that time, police said.
Family spokesman Jim Vaughn expressed the family's sadness that he said could not possibly be described in words.
"(Whitney) touched everyone she met, because she had a beautiful personality," he said. "She was warm; she was kind; she was everything you would want in a friend, an acquaintance or relative or spiritual fellow worshipper."
He said calls and messages of help and support poured in from all over the world. He said the family especially appreciated the prayers. He thanked the community for its support and the members of law enforcement whom had helped in the case.
"We would like to have seen a happy conclusion, but it's not," he said. "We will heal because of the love we have for each other, and the support that we have from family, friends and even ones we don't know that have reached out to help."
Police did not take any questions from reporters Friday night.
Heichel's friends organized a candlelight vigil on Facebook for Saturday at 6:30 p.m. outside the Oregon Trail Starbucks location in Gresham. Those who attend are encouraged to wear yellow to show their support for the Heichel family.