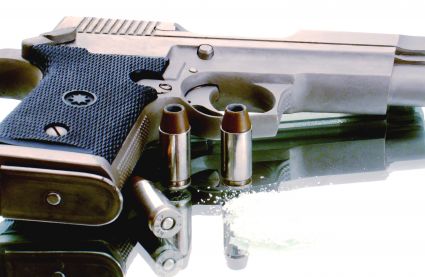 Warren Davis is the man suspected of shooting a physician at Johns Hopkins Hospital before turning the gun on his mother, Jean Davis, and then on himself on Thursday (September 15, 2010). The Baltimore Sun reports that the doctor's injuries are "not life-threatening." Find out what authorities are expecting caused Davis to go on this deadly rampage below.
It seems like every week we hear of some wacko going on a shooting spree, and killing or injuring innocent people. Before this tragic incident there have already been two similar occurrences this month alone – one at the Kraft Food plant and the other at the Discovery Channel building.
What caused Warren Davis, 50, to suddenly transform into a killer, and take his mothers life and then his own? According to Baltimore police Davis "became emotionally distraught and reacted" after the doctor told him unpleasant news about his mother's condition.
A source close to the incident revealed that "the gunman" was upset because he didn't agree with the physician's method of treatment. The source reportedly said:
"Basically, he was upset about his mother being paralyzed by the doctor."
It seems as if authorities had the situation under control the entire time that the incident was taking place, because with the exception of a small portion of the building that was closed off, the rest of the hospital reportedly went on about their business as normal. In fact, they encouraged patients to keep their appointments, rather than canceling them, due to the situation.
If we can take any good news from this sad event it is – the doctor who was shot is expected to make a full recovery.
Here you will find pictures, video and more information about Warren Davis via The Baltimore Sun.