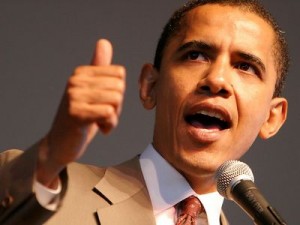 American President Obama now came out publicly quoting that the worst of economic downfall that had swept America is finally over.
Obama says that, the rating of employment in America is better than the last 15 months that proves the economic is gaining.
But all other Economic experts stand opposite to Obama speech stating, the country has way long to go forward to recover from this worst recession since the Great Depression of  1930's.
Obama speech is as follow , "I'm convinced that we can see a light at the end of the tunnel," saying his policies had helped unfreeze credit and a rising market was restoring value to battered 401K savings plans.
"We've pulled the economy back from the brink," he said.
But he added, "We have a lot further to go. We will not have a true recovery while we are still losing jobs."
Employers shed 247,000 jobs in July, the Labor Department said on Friday, the least in any one month since last August, taking the unemployment rate to 9.4 percent, down from 9.5 percent in June.
Whats your thought on this? Has Obama really did his job in controlling the economic crises? Post your thought and comment us.